7 June 2018:

My latest CD "Scottish Accordion Gems" is now available as a download from CD baby.com. It will be available soon on i-Tunes, Amazon, Spotify etc. To purchase now, either as individual tracks, or the entire 17 track album, use the link below:
20 April 2018:

I am delighted to announce that I have just completed a new CD of accordion music. The title is "Scottish Accordion Gems" and it is available now.
1 December 2017:

Here is a promotional video fro the new CD"It's Good To See You". Click on this link to view in Youtube: https://www.youtube.com/watch?v=wBNMmp_39xo
25 November 2017:

The new CD "It's Good To See You" is now available. Go to the CD's & DVD's page to order it and to listen to the samples of each track. There are 15 tracks, all new recordings and I'm delighted with the way it has turned out.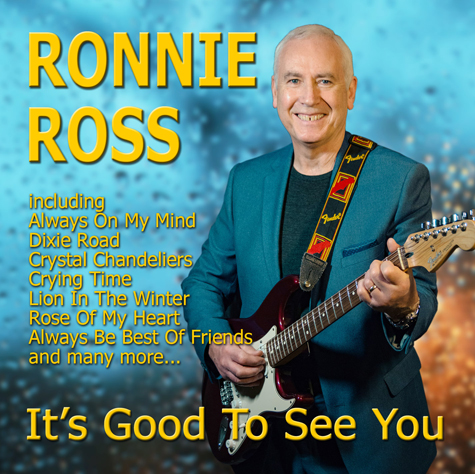 25 November 2017:

Regular venues for 20I8:
Mondays: Caledonian Hotel Fort William - Wednesdays: Pitlochry Hydro Hotel
Thursdays and Fridays: Highland Hotel Strathpeffer
22 October 2017:

This picture was taken at The Highland Hotel, Strathpeffer by my son Nathan Ross. He is studying photography at college in Edinburgh and I'm very proud of the progress he's making.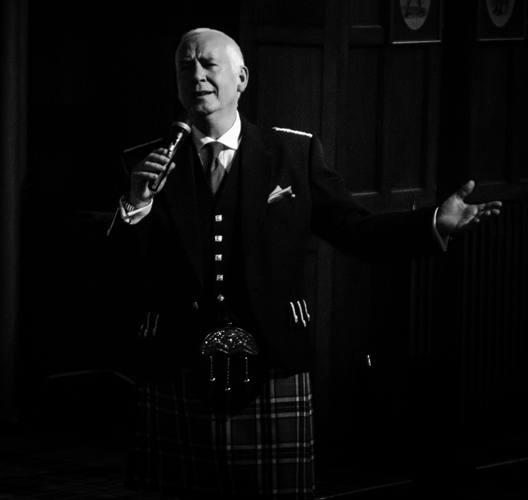 21 August 2017:

I have recorded four new sequence dancing tracks for Maestro Records. You can listen to the samples and download the individual tracks at Maestro Direct website.
22 December 2016:

My latest CD for Maestro Records is set for release in January. It is a 22 track album titled "Enjoy Yourself", 21 vocal tracks and 1 instrumental. This is a sequence dancing album, however it is great for the non-dancer as a listening CD.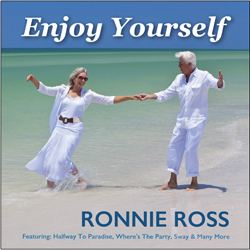 2 October 2016:

Played at a great event in Aberdeen and enjoyed working with Manson Grant and the dynamos band. Super bunch of guys.
30 June 2016:

Played at Tain Gala afternoon dance and later got the chance to meet up with Irish Country Queen Susan McCaan. She's a charming lady and a great singer.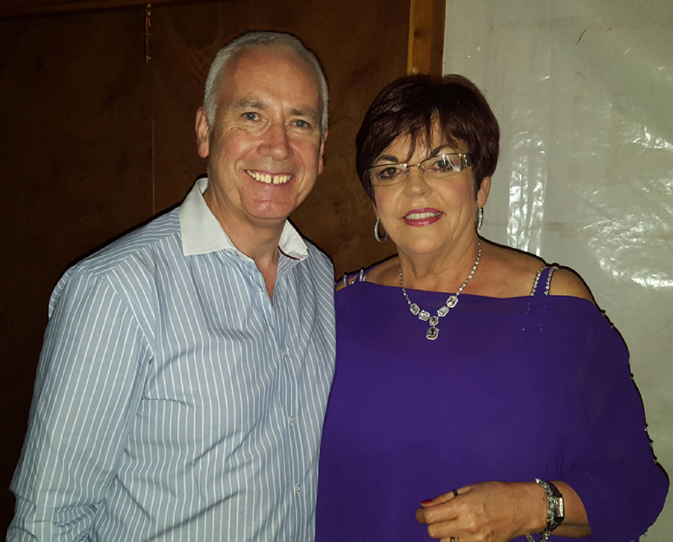 17 January 2016:

Had the pleasure of working with one of my all time favourite singers last night, Geordie Jack. The former Colorado frontman was in sparkling form and I really enjoyed our night in Tain Town Hall.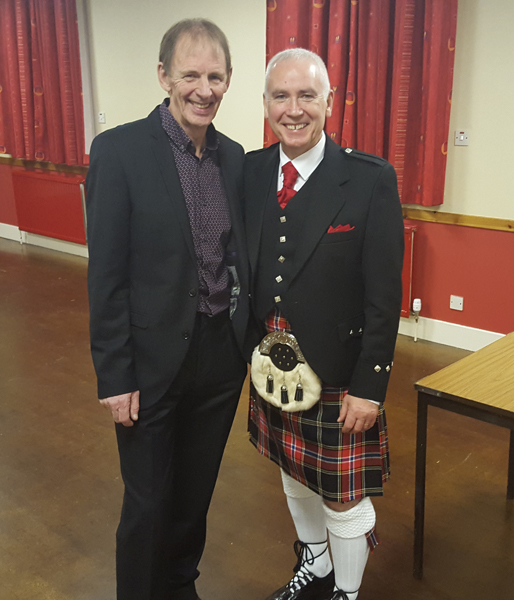 12 December 2015:

The new DVD, "You're My Best Friend", is out NOW and can be purchased through the CD's and DVD's page on this website. Here is a link to the title track of the DVD on YouTube. Click on the picture to play: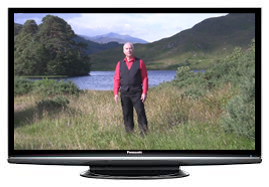 2 December 2015:

The new DVD, "You're My Best Friend", is finally ready to be manufactured and the release date is set for Friday 11th December. It can be purchased through the CD's & DVD's page and I hope you will all enjoy it.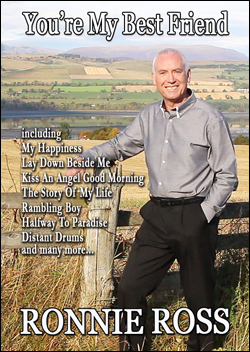 28 November 2015:

My hotel venues for 2016 are as follows: Mondays - Caledonian Hotel, Fort William Tuesdays - Pitlochry Hydro Hotel...... Wednesdays - Highland Hotel, Strathpeffer Thursdays - Dornoch Hotel........Fridays - Highland Hotel, Strathpeffer
8 September 2015:

I have begun filming a new DVD. This one will be a "Country" and "Easy Listening" DVD and will not feature the kilt. However, the scenery is still spectacular and I hope that you will love the music as well. If we get a spell of decent weather, I hope to have it complete and out for Christmas. Watch this space for further details.
8 August 2015:

Took time out to attend the wonderful Belladrum Tartan Heart music festival. What an eclectic mix of performers and bands. I took in amongst others,The Stranglers, Martha Reeves, Manran,and The Kaiser Chiefs.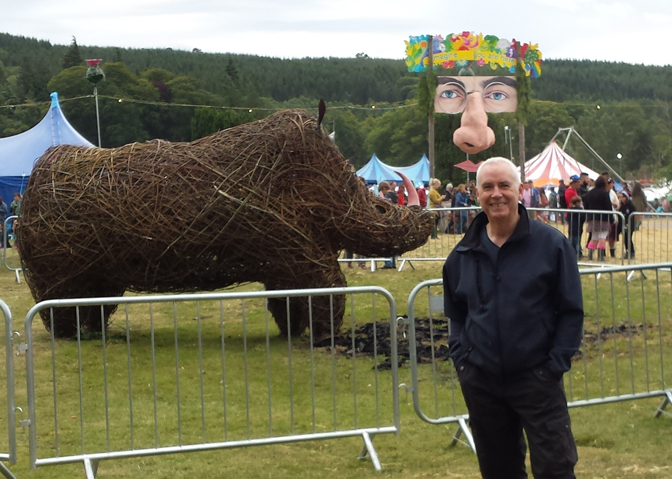 ;
30 July 2015:


I have been appearing on a number of TV programs on Sky TV recently including "Hot Country" on channel 266, Ireland West Music on 266, Susan And Malachi's Country on 191 and Irish Music Lounge on 191. The "Irish Music Lounge" is going to be featuring me over the coming weeks, so be sure to tune in if you can. It's on at various times every day, Monday to Friday
28 July 2015:

I have a new Facebook page "Ronnie Ross Entertainer" and you can follow all the latest news etc. by giving it a "like". Click on the link below to view the page and please click on "like" to follow me.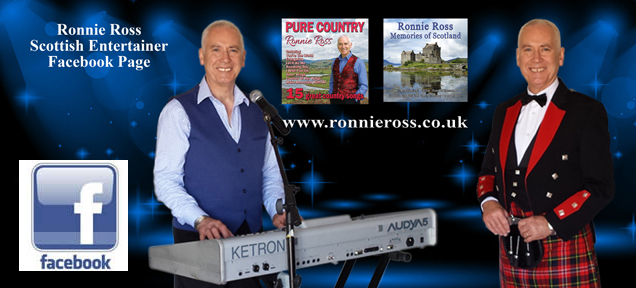 22 July 2015:

Maestro Records have released the latest sequence dancing CD titled, "It's A Beautiful Day". The CD has 22 tracks, 2 instrumental and 20 vocal, and has a great mix of songs including "country", "easy-listening, pop classics, latin etc. Here is a link to a YouTube video which will let you hear a clip of every track on the CD and the CD is available for purchase on the CD's & DVD's page of this site.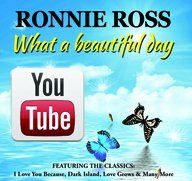 22 January 2015:

I am delighted to hear that Andy Mack, host of "The Sounds Of Scotland" radio show on Bluewater Radio, Ontario, Canada, has announced his "song of the year" 2014 as being my track "I Wish You Joy (on this your wedding day)". This song is on my CD "Pure Country" and was written by my late father, Stewart Ross.If you click on the picture below of Andy Mack and I, you can listen to the segment of the show where he makes the announcement and plays the song.